Helping those with Mobility Needs in Harrow
At Harrow Shopmobility, we provide assistance to those with mobility needs in Harrow Middlesex. We are available to talk to Community Groups, Schools and Faith Groups about our services, fundraising and volunteering. Get in touch today to find out more!
Events for the Community
Harrow Shopmobility is a charity based in Harrow, Middlesex. We attend a range of events in the local community, with the aim of raising awareness of our free service to the community. Our events are designed to bring people together with a particular focus on those with disabilities or limited mobility. Get in touch with us today to find out more about our events and how you can get involved.
Become a Trustee
If you or someone you know would like to consider becoming a trustee, please get in touch so we can send you a nomination form.  Forms must be returned at least one week before the AGM. All existing trustees are willing to stand. However, we are keen to ensure that the board of trustees reflects the views of Harrow Shopmobility membership. Skills which are particularly needed include fundraising and IT/communications skills. If you have any of these (or none but are interested in offering your services), we would be glad to hear from you.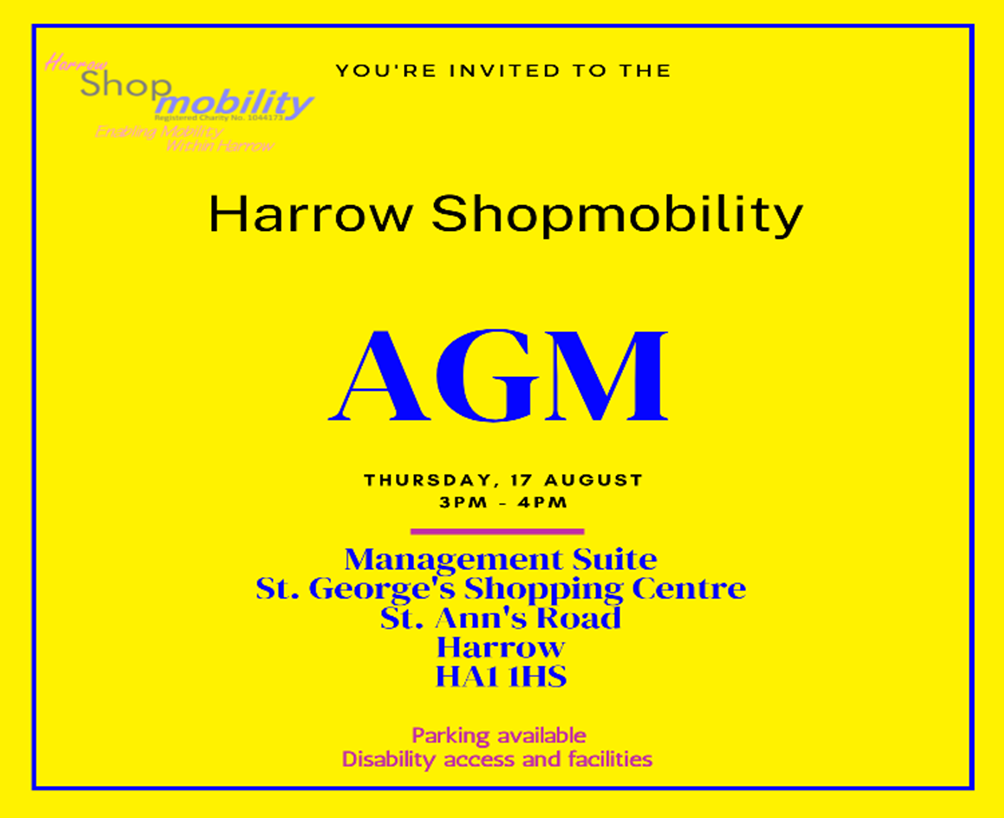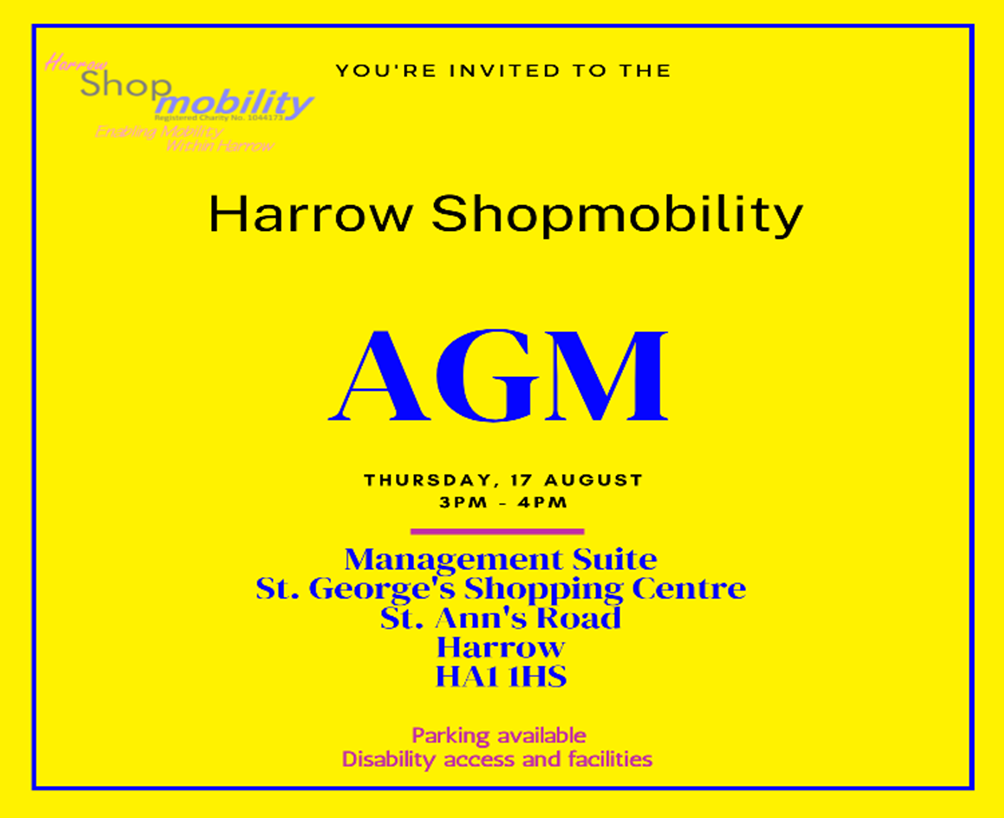 Help us make a difference and support our cause by calling us on 020 8427 1200 or filling out our contact form.